CORONAVIRUS (COVID-19) WCCMT Response
Earlier today, WCCMT took the following additional steps to help ensure the ongoing safety of our community (students, faculty and staff) while continuing (as effectively as possible) to deliver our program of study.
Effective immediately the student intern clinic, including all inreaches and outreaches, has been closed. We have also closed campus and moved the delivery of our classes to an online platform. We anticipate continuing with this delivery for a period of two weeks, and are tentatively scheduled to return to in-person classroom delivery on Monday March 30th.
We will continue to closely monitor the situation and make adjustments as necessary.
Campus Closure - Commencing March 16th 2020, 5:00pm
Testimonials
"As a graduate of WCCMT, Renata Ruzzier has gone on to start her own successful private practice. She has participated in various post graduate workshops as well as completed her training as a doula. Renata has done some consulting work for local spas in helping them develop 'best practices' standards. She has recently joined the staff at WCCMT as an instructor and clinic supervisor.
- Renata Ruzzie -
Welcome to our Victoria Campus!
WCCMT Victoria opened in 1999 and together with it's sister campus in New Westminster, it has over 35 years of proven success. Located in downtown Victoria, with easy access to major bus routes, coffee shops and restaurants, the 13,000 sq. ft. campus is home to approximately 120 students and over 40 faculty. In addition to academic and practical classrooms, the campus includes a busy Public Intern Clinic and In-reach Clinics each operating between 3 - 5 days a week.
WCCMT's program has been approved by the Private Training Institutions Branch (PTIB) of the Ministry of Advanced Education, Skills and Training. Click here to view the College's Designation Certificate.
WCCMT is also recognized and approved by the College of Massage Therapists of British Columbia (CMTBC). The regulatory Body for the profession of massage therapy in British Columbia.
250-381-9800 ext 227 or 224

We Offer Extensive Board Exam Review

Our grads have access to free mock board exams and free board exam review classes.
Consistently within or above provincial aggregate on the CMTBC Licensure Exam.
35 Years of Proven Success

WCCMT was the birth place of registered massage therapy in British Columbia.
Delivering Competency-Based Mastery Level Training in Registered Massage Therapy.
Diverse Patient Population

Our students are exposed to a wide variety of soft-tissue conditions during their Clinic Internships.
Minimum 550 hrs of practical experience through Public Clinic, Inreaches & Outreaches.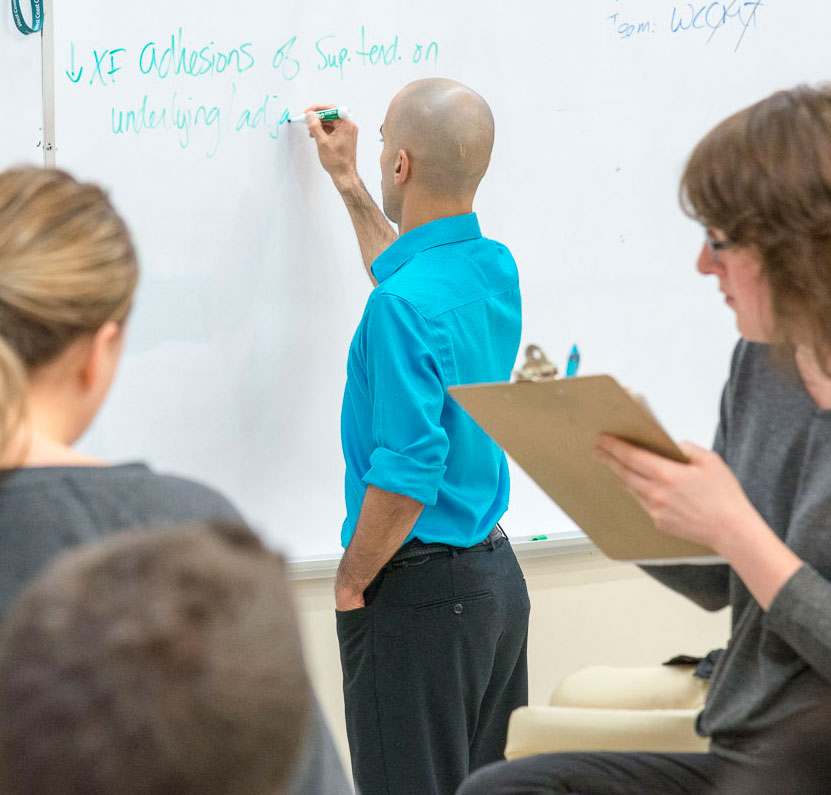 Qualified and credentialed academic & practical faculty focused on student success.
Amanda Kihn graduated from the West Coast College of Massage ...