WCCMT is proud to support students in participating in research development and provides them with all the tools necessary to do so in our Clinical Case Presentation Course. In this class, students synthesize and integrate coursework in Clinical Science, Human Science, Research and Statistics in order to prepare, research and present a Clinical Case Study Report. To further encourage their efforts, students have the option of submitting their Clinical Case Reports to the RMTBC for the opportunity of winning an Award. By submitting their reports, they can earn either a $500, $300 or $100 prize in addition to having their report abstracts published in the RMTBC Research magazine and on the RMTBC website. Awards are presented during the graduation ceremonies and are offered to every class.
We are glad to announce Wilson Mah, Nicole Leblanc and Chelsea Parkin as the winners for Class of 15A! To further understand the workings of their case studies, we asked the winners to share with us the objectives, methods and results of their Clinical Cases.
Our first place winner, Wilson Mah, explored the efficacy of increasing
sleep quality and decreasing associated symptoms such as pain and muscle spasms with the use of Swedish massage and deep moist heat (better known as a "heat pack").  His Patient was a 40 year old female diagnosed with fibromyalgia 6 years prior to the study.  The study consisted of 50 minute treatments that occurred twice a week over a 4 week period.  Deep moist heat was applied for 20 minutes over the thoracic and lumbar regions of the back.  Swedish massage techniques were then applied for 30 minutes over the same regions.  Outcomes were measured by visual/verbal analog scales such as the numerical pain scale.  In addition, a sleep log was kept for the duration of the study.  Results indicated decreases in reported pain and muscle spasms and increases in sleep quality but changes in sleep duration was negligible.  The conclusion of the study suggests that there is slight evidence that the use of Swedish massage and deep moist heat can alleviate symptoms of Fibromyalgia but further research is required.
Our second place winner, Nicole Leblanc, explored the effects of myofascial techniques and swedish massage and its effectiveness in decreasing the severity and frequency of vasospasms related to primary Raynaud's phenomenon. Her patient was a 44-year-old female suffering from Primary Raynaud's phenomenon.  The treatment plan consisted of myofascial release applied to meridian lines of the arms and legs, followed by swedish massage. Several measures of quantitative data were obtained. This included documentation of the range of motion (ROM) to the wrist and talocrual joints pre- and post-treatment to calculate gains.  Allen Test and capillary refill were also performed, followed by manual muscle testing of the flexor digitorum profundus and superficialis.  During treatment pre- and post-360 degree tissue assessment was performed on the arms and legs bilaterally.  Quantitative data collected during treatment was analyzed using either Mann-Whitney U tests or t-tests. Qualitative data was analyzed using Fischer's Exact test. The results indicated that quantitative data did not differ significantly and symptoms increased, however; symptom relief was significantly different for the better.  Further research including larger sample size, increased treatment time, and a double blind study is needed to confirm the results.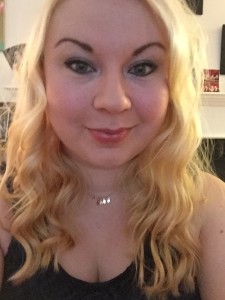 Our third place winner, Chelsea Parkin, focused on transverse friction massage and its effectiveness in increasing glenohumeral joint range of motion while decreasing pain in a post-mastectomy patient.  Her patient was a 54-year-old female computer-based worker who had undergone modified radical double mastectomy surgery, chemotherapy and targeted radiation treatments.  There were 5 treatment sessions for 45 minutes over the span of 6 weeks.  Swedish massage techniques were applied to the back, shoulder, chest and neck area.  Transverse frictions were applied to the scar tissue of the left chest for approximately 10 minutes, followed by AROM and ice for another 10 minutes.  Homecare included AROM and ice in the same manner, followed the first 2 evenings after a treatment.  Outcomes were measured with a goniometer for AROM of the GH joint and the Shoulder Pain and Disability Index (SPADI) for pain perception. The results of this study indicated that the AROM of the GH joint increased with all movements, this included an internal rotation improvement by 61.67% and extension by 44%.  SPADI score improved by 14.31% overall.  A 35% improvement in disability score was achieved but the average pain score improvement was only 12.84%. This study showed improvements in both measures, however it is suggested that controls limiting the outside influence of physiotherapy and manual lymph drainage be applied.
We'd like to thank the Award Winners of Class 15A for sharing their findings with us and wish them all the best as they become RMTs! If you would like to learn more about the Case Study Awards, visit https://www.rmtbc.ca/students/clinical-case-report-awards.